Solana beach is a wonderful city in front of the sea on the North Coast of San Diego and just 30 minutes away from the city. It's the perfect place for anyone who wants to spend hours at the beach, shop at new stores, have an amazing dinner, party, and of course, enjoy water sports. Come with your friends and family and enjoy the California lifestyle with surf and sun.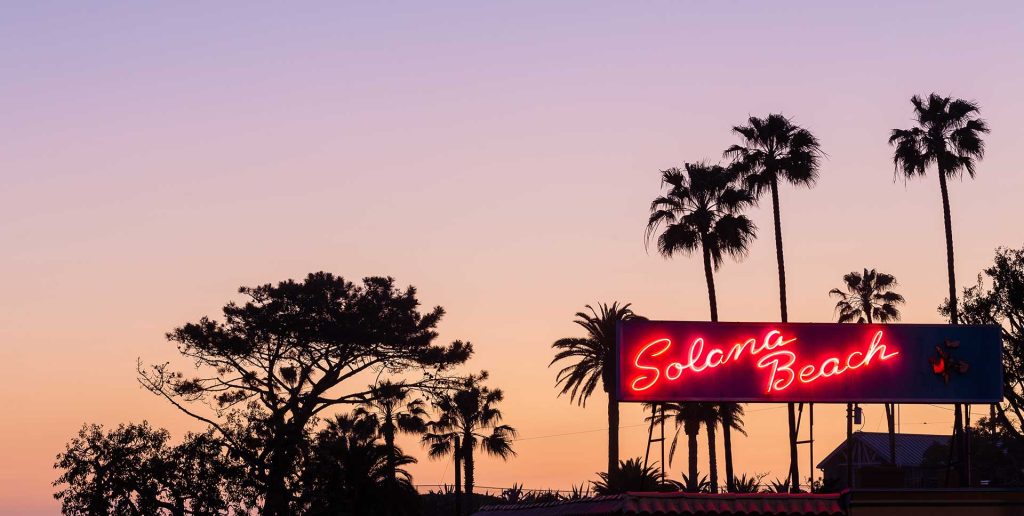 The average temperature of this sunny destination goes from 77 degrees during the summer to 62 degrees Fahrenheit during winter. Solana beach has kept its special touch since the golden ages of Hollywood when all the celebrities visited it.
WHAT ARE THE BIGGEST TOURIST ATTRACTIONS IN SAN DIEGO?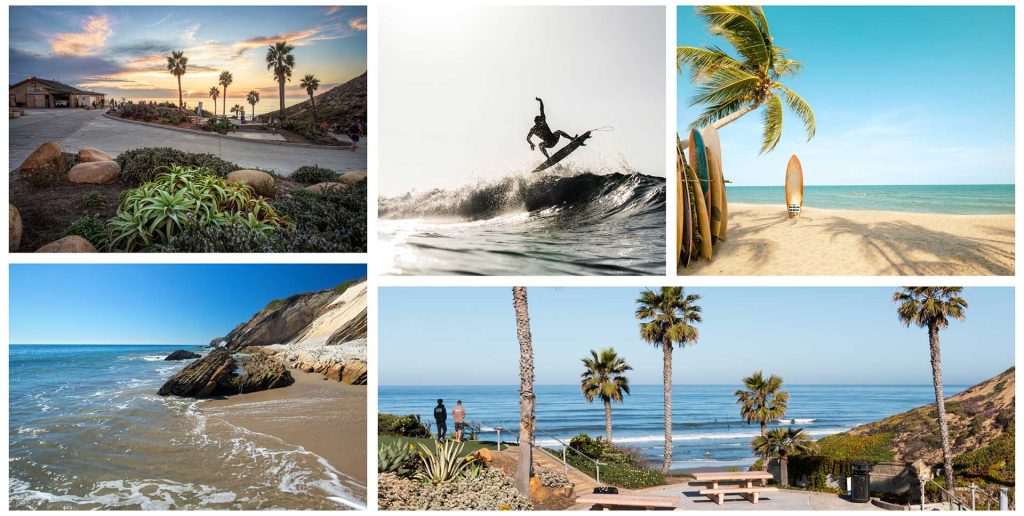 From the north of Cardiff state to the South of Del Mar city, Solana is divided into 4 beaches; Fletcher Cove, Tide Beach Park, Seascape Surf, and Del Mar Shores. They all have recreational activities that you'll be able to enjoy with your friends and family. These are only a few.
Fletcher Cove
Easy access near the train station.
Free parking lot.
Perfect for surfing, swimming, jogging, walking, and boogie boarding.
It has showers, bathrooms, and picnic tables.
Lifeguards for summer and winter.

Tide Beach Park
It's hard to park, so we would recommend not driving.
 It has showers but no toilets.
Well known for its coral reef.
Perfect for surfing, snorkeling, scuba diving, swimming, boogie boarding, jogging, and walking.
Lifeguards (during the summer).

Seascape Surf
Public parking places.
It has showers but no toilets.
Wide beach, perfect for walking, jogging, and playing frisbee.
Perfect for surfing, swimming, boogie boarding, and snorkeling.
Lifeguards (during the summer).

Del Mar Shores
Parking in the streets and three public parking lots.
Perfect for surfing, surf fishing, swimming, body boarding, snorkeling, jogging, walking, and picnics.
Lifeguards (during the summer)
SHOPPING IS PART OF THE VACATION
Since shopping should be part of your trip due to the incredible discounts and deals that different brands offer, here are two malls in San Diego Bay you need to visit.
Del Mar Plaza: A "mall" with three floors of restaurants, galleries, and boutiques with the best brands. Don't forget to visit the terrace with the ocean view.
Del Mar Village: here, you'll be able to find boutique stores with clothes, art, jewelry, flowers, and a gourmet market.
TRY THE FAMOUS CALIFORNIAN FOOD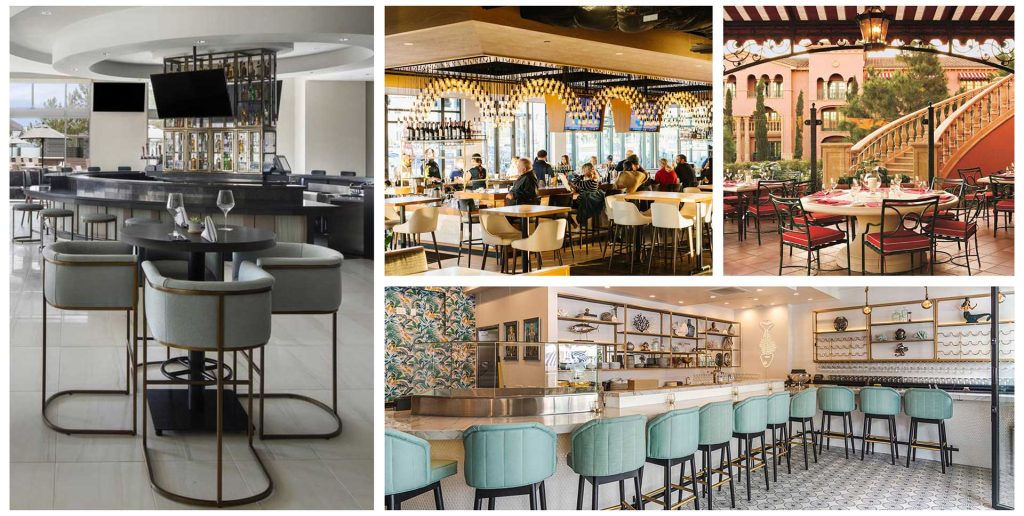 Try authentic seafood from California.
Addison: the only restaurant in San Diego that is recognized with five stars/ 5 diamonds. The chef in this restaurant combines perfectly local products with fresh culinary techniques.
Arterra: Recognized with three diamonds from the AAA. The food from the South of California brings a very casual environment with a wonderful menu that includes pasta, octopus, fish, lamb, and a lot more.
Brigantine Sea Food & Oyster Bar: a seafood specialized restaurant. Its specialties are the fresh products of that day such as crab, oysters, and shrimp. You can also order steak.
CALIFORNIA IS A SYNONYM FOR FUN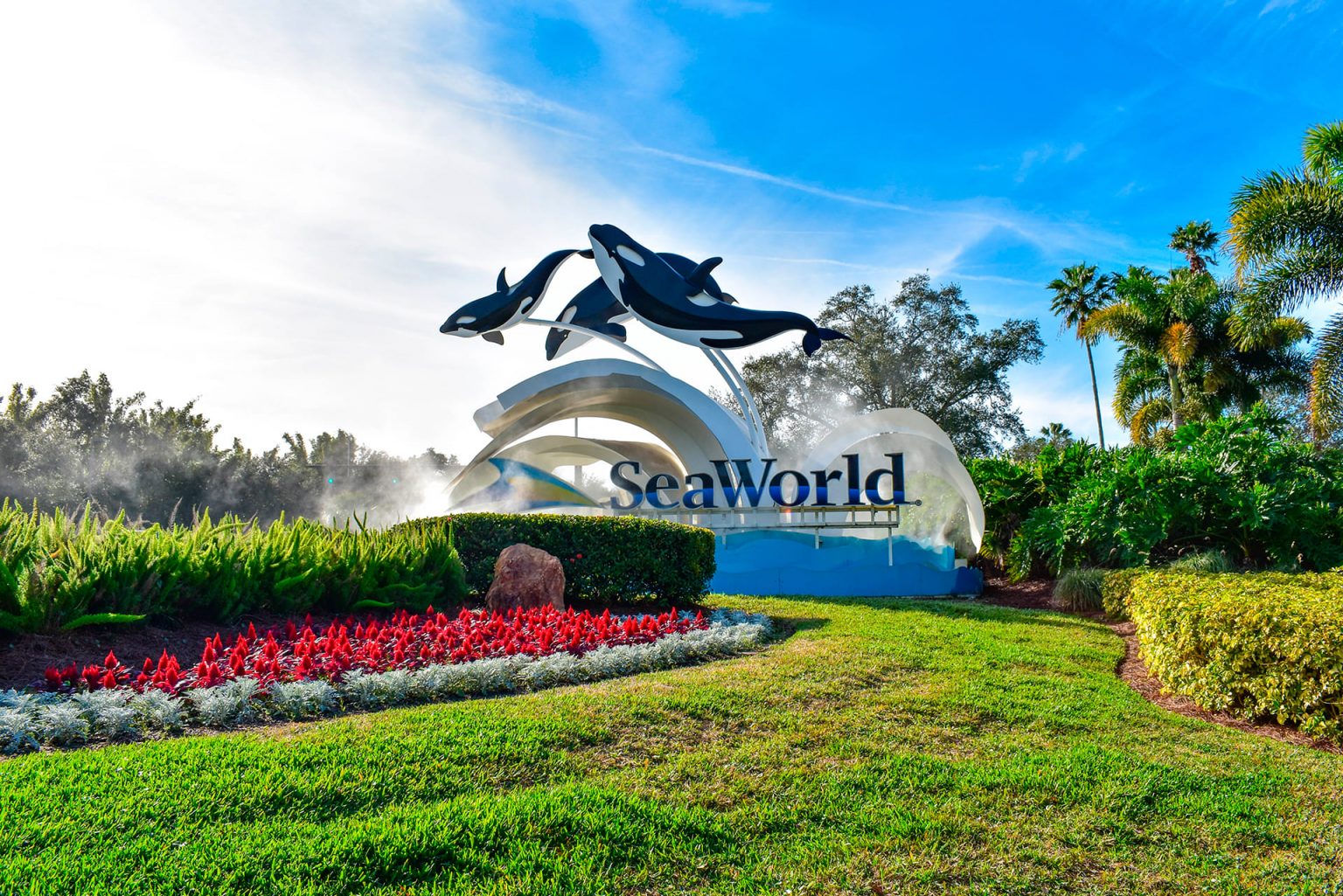 From theme parks to racetracks, the fun in this destination will never end.
Sea World: dive in the waves of joy in this interactive water park where you won't only be able to enjoy the beautiful flora and fauna but you will also enjoy the adrenaline of the roller coasters that this park has to offer.
Del Mar Thoroughbred Club: Considered one of the most beautiful horse race tracks in the world, and less than 20 miles away from San Diego you'll find Del Mar Thoroughbred Club. Come, and be one of the 44,000 spectators in the second largest horse race track on the West Coast after Santa Anita Park. The theme of this place is "Where the turn meets the surf".
Legoland: Located in Carlsbad, California, this theme park is built out of legos. Come with your family to the world of Knights and Princesses in the Hill Castle while you fight on the dragon coaster. Get your driver's license in Funtown and be amazed by the city built with millions of legos, Miniland. This will be an experience like no other!
STAY IN THE BEST PLACE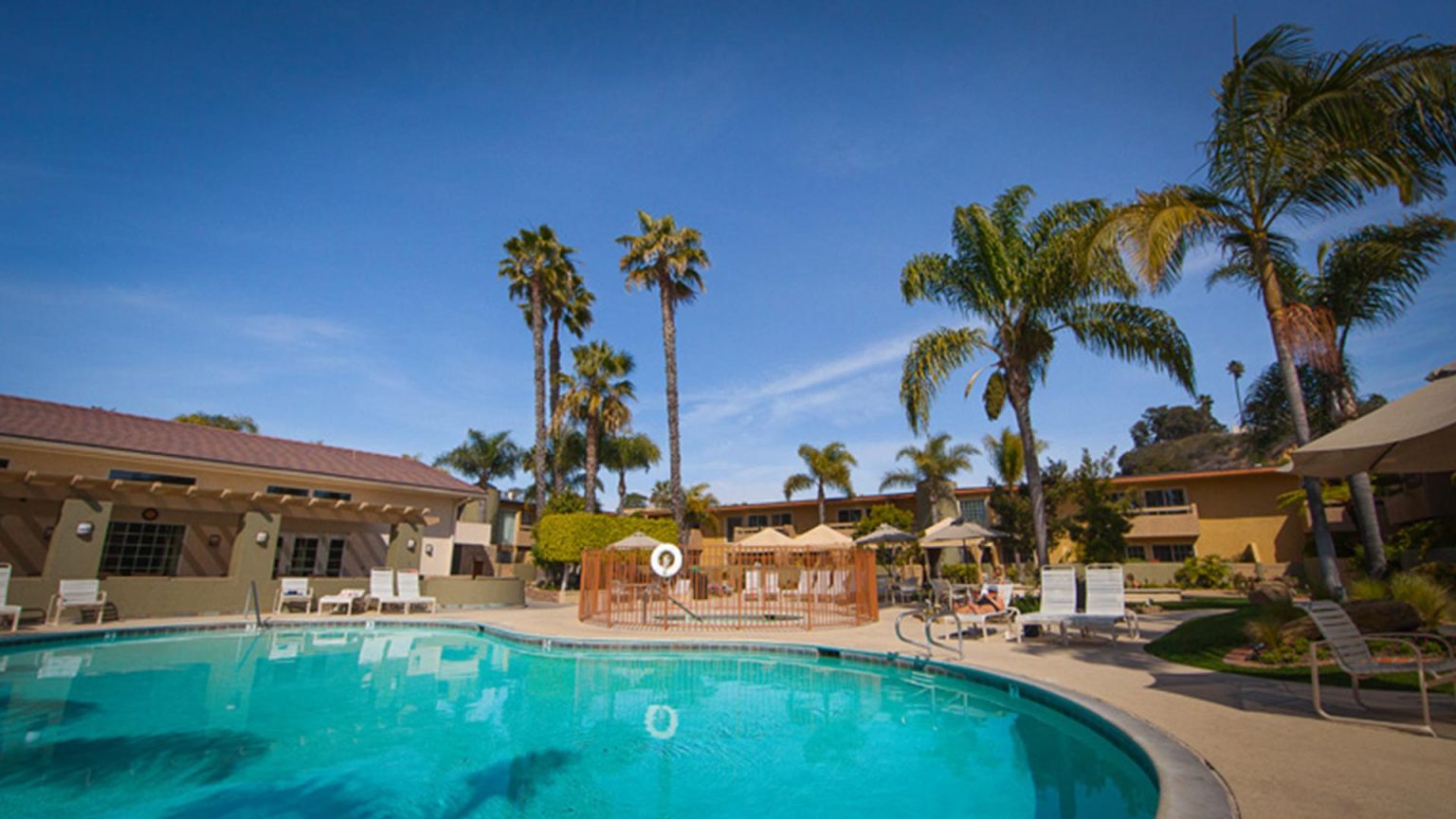 Your perfect stay will be waiting for you in Winner's Circle Resort, a hotel located in Solana Beach, in San Diego County, only 40 minutes away from Sea World and Legoland. Its comfortable rooms are equipped with a kitchen, and you will be able to enjoy the tennis courts, outdoor pool, grill area, and both of its restaurants.
San Diego is perfect any month of the year, so come and enjoy the sun and the beach in California. Book your stay with your Royal Holiday membership and come to this incredible destination!