Since this is a city that you need to visit at least once in your life, in Royal Holiday we invite you to go on a trip to New York and get to know its best-kept secrets and stay at The Manhattan Club or Shelburne Hotel & Suites by Affinia with your Royal Holiday membership. Are you ready? Let's go!
NEW YORK ART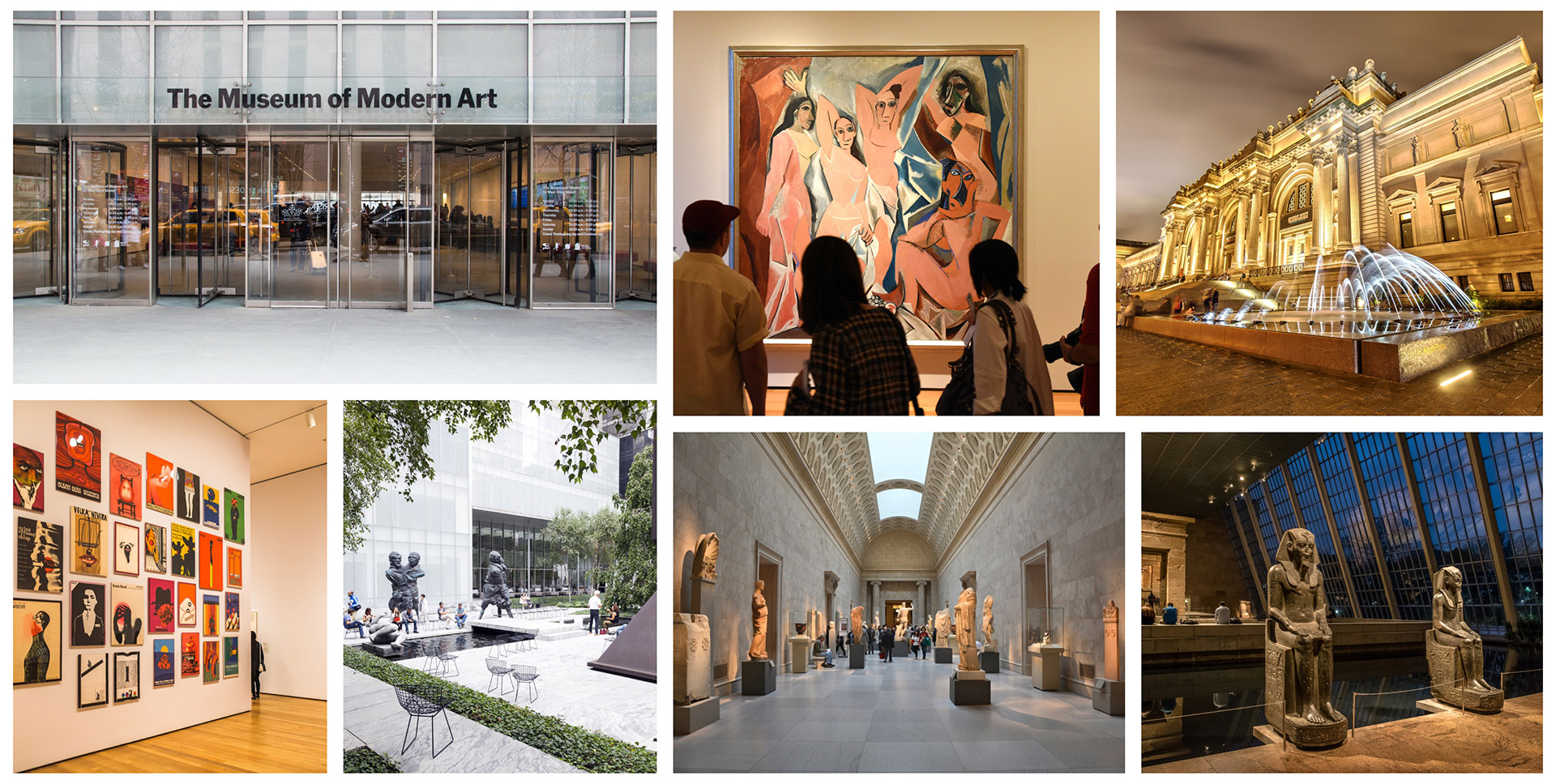 New York is filled with incredible museums. Among some of the most important ones, you'll be able to find the Museum of Modern Art of New York also known as the MoMa and considered one of the most important museums in the world. This museum has important pieces of graphic design, industrial design, photography, architecture, and film.
Another museum that you cannot miss in the city is the Metropolitan Museum of New York, a breathtaking building that shows the history of more than 5000 years around the world. This museum opened in 1880 and currently has more than 600 square feet worth of rooms. Apart from its permanent collection, the MET hosts different temporary expositions and events that show different connections, ideas, and of course, art expressions from different cultures.
A VIEW OF THE CITY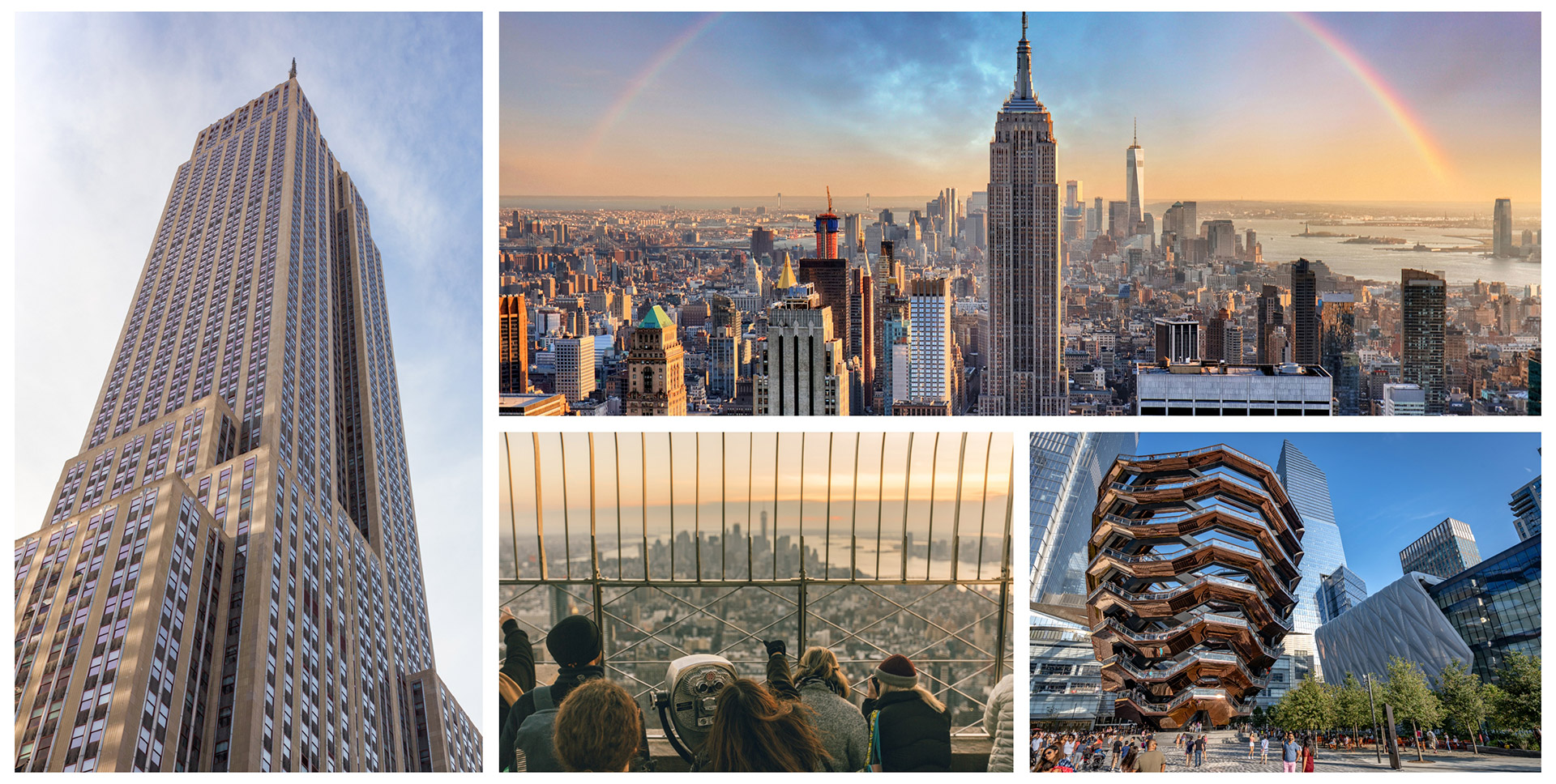 Let yourself get blown away by the symbol of liberty of the United States, the Statue of Liberty, located in the South part of Manhattan on Liberty Island. If you wanna visit it you will have to take a ferry from Battery Park. If you decide to climb 364 steps you will get to the crown, the top part of the Statue of Liberty where you will be able to get a great view of the city. Although this is hard, the view will be worth it!
Without a doubt, the stairs are one of the best inventions of humanity. It is an element that has moved people in a way that once seemed unimaginable. In New York there is a monument that takes stairs to the next level, yes, we are talking about the Vessel. An iconic building with the shape of a bowl located in High Lane Park with the perfect view of Hudson Yards.
With 102 floors and a height of 150 feet, this building was the tallest building from 1931 to 1972. The Empire State has two balconies, one on floor 86, and the other one on floor 102, but remember, you do need to pay to get to them. As one of the most visited buildings in New York, the building receives 4 million tourists a year. Apart from its beautiful view, the architecture is also worth admiring.  Be ready to be in a long line to get in. If you want to try to avoid it get your ticket online in advance.
WALKING BY THE BIG APPLE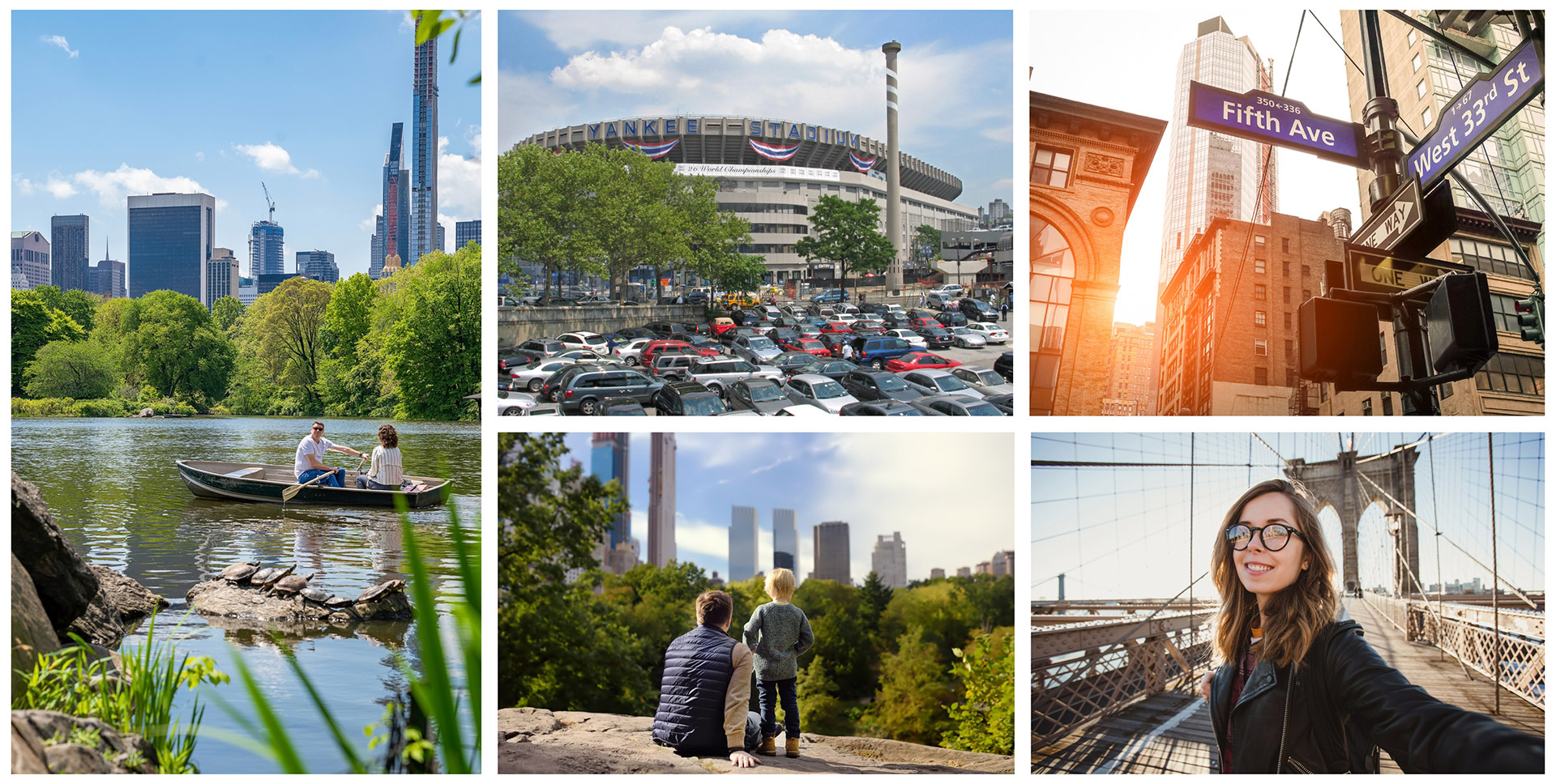 The best way to get to know New York City is to walk just like a New Yorker. We would recommend you to visit the different neighborhoods like the Upper East Side, the residential area in Manhattan where the rich and famous live, and then move to Park Avenue and admire its beautiful architecture, and walk by the boutique stores on 5th and Madison Avenue where you'll be able to find the most exclusive clothing brands.
Central Park is a place that you need to visit if you come to New York. This iconic park has one square mile and it is visited by more than 38 million people a year. Visiting its lakes, bridges, gardens, and zoo will recharge your energy and make you connect with nature in this busy city.
Another thing you cannot miss is going from side to side on the Brooklyn Bridge on a motorcycle or a bike. This bridge has breathtaking architecture and it was once the most famous bridge in New York.
Last but not least, if you visit during a sports season you must go to a Yankee or Mets game. If you are a baseball fan look for the Knicks or the Nets of New Jersey. Apart from spending a wonderful time at the game, the stadiums are incredible; from Madison Square Garden, and the Barclays Center in  Brooklyn, to the Yankee Stadium, and Citi Field in Queens.
Book your next vacation to the city that never sleeps with your Royal Holiday membership!