The Mexican Caribbean is filled with beautiful destinations, however, there is a destination where the attractions will never end. Come to Tulum with your family and discover its archaeological ruins, beaches, cenotes, and multiple nature-protected areas. This wonderful place is waiting for you!
THE THINGS YOU CAN'T MISS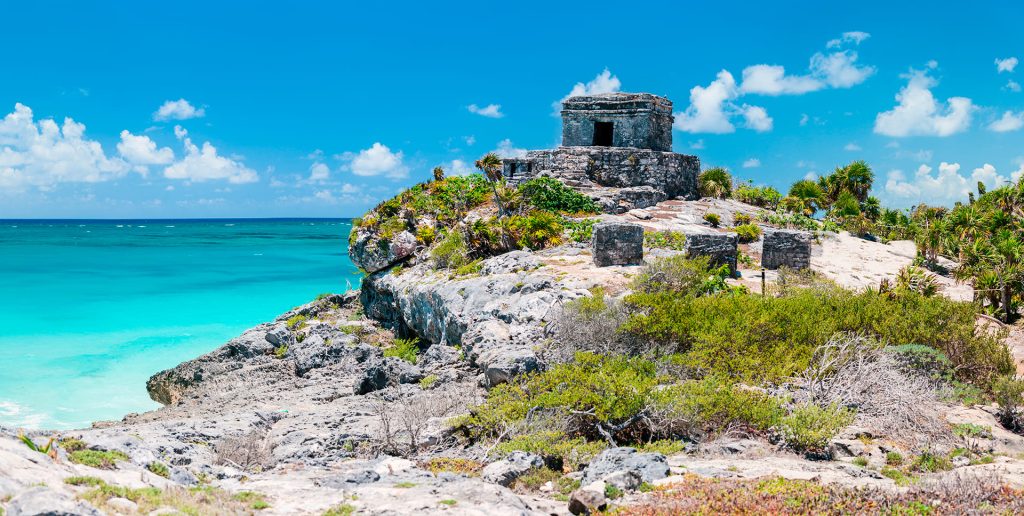 Tulum has a cliff that looks towards the Caribbean and it is very well known since it combines an ancient archaeological area with beautiful beaches. It is also part of the magical towns in Mexico thanks to its beautiful nature and history.
ARCHEOLOGICAL RUINS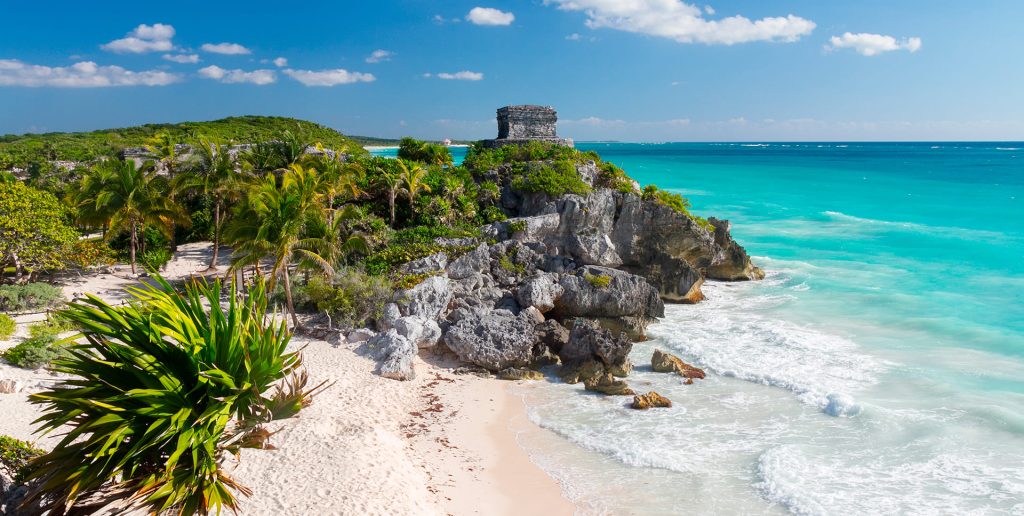 Tulum has the only archaeological area by the beach in Mexico, making this, a beautiful place for pictures. This Mayan city was built between the XIII and XVI centuries and it was a reference point for boats since it had "El Castillo" (The Castle), one of the tallest buildings which was used as a lighthouse to help the sailors get through the coral reefs.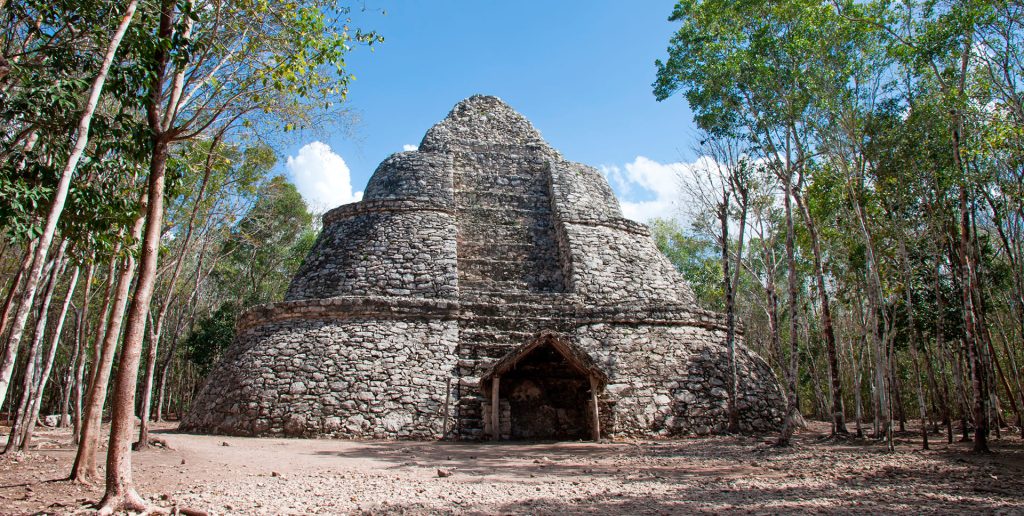 "El Castillo" and the "Templo de los frescos" (Temple of the Fresh) Are two visits you must make during your trip. There is a lot of history in these gray and blue walls.
Only 25 miles towards the northeast of Tulum you'll be able to find Coba. A city that once was the biggest and most powerful in the Mayan culture. The beautiful 140ft pyramid, Nohoch Mul, was the astronomical observatory where they wrote down discoveries.
TULUM IS A SYNONYM FOR BEACHES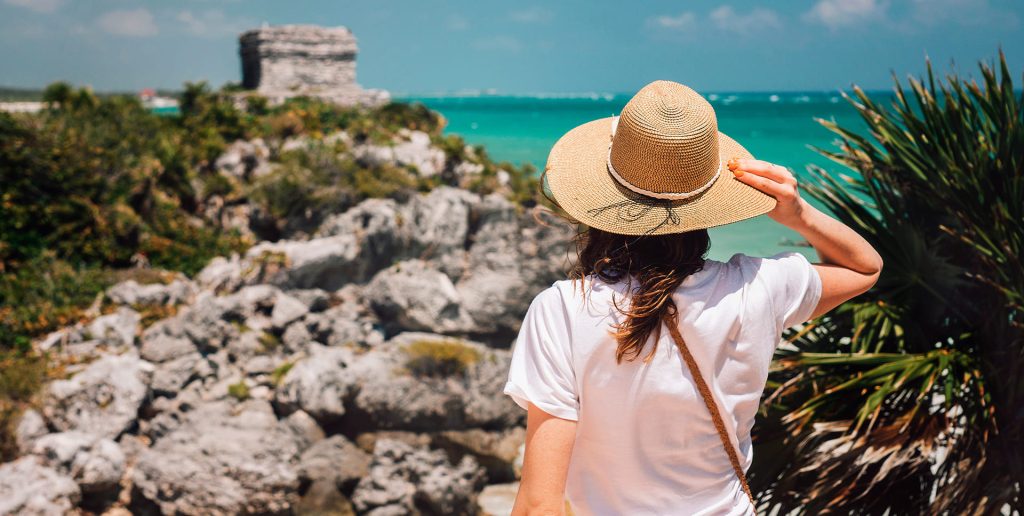 Thomas is also considered a Caribbean paradise thanks to its beautiful beaches. Paradise beach is considered one of the best beaches in the Riviera Maya and it is only a mile away from the archaeological ruins of Tulum. Its name describes perfectly its white soft sand and deep blue water.
On the other hand, Maroma beach is the perfect place if you want to go horseback riding, swim with dolphins, go on kayaks, or practice scuba diving.
WHERE THE SKY IS BORN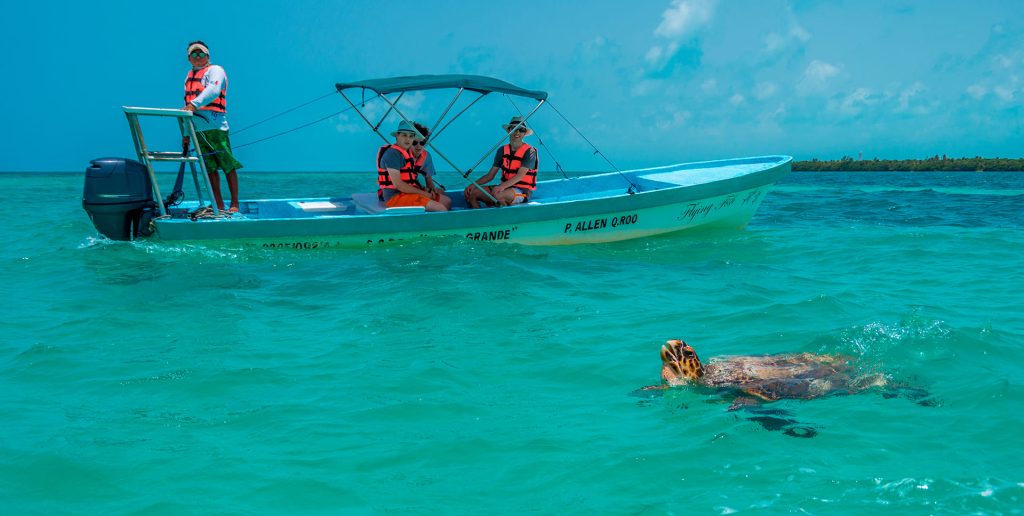 Just five miles away from Toulon, you will be able to find this beautiful natural space. Recognized as World Heritage by UNESCO in 1987, this incredible place is the biggest natural protected area of the Mexican Caribbean with more than 500 hectares of jungle, dunes, beaches, cenotes, and with more than 300 bird species. In this beautiful protected area, there are also jaguars, monkeys, boars, alligators, etcetera. You can visit the Chunyaxche canal on a boat ride.
GREAT CENOTE COLLECTION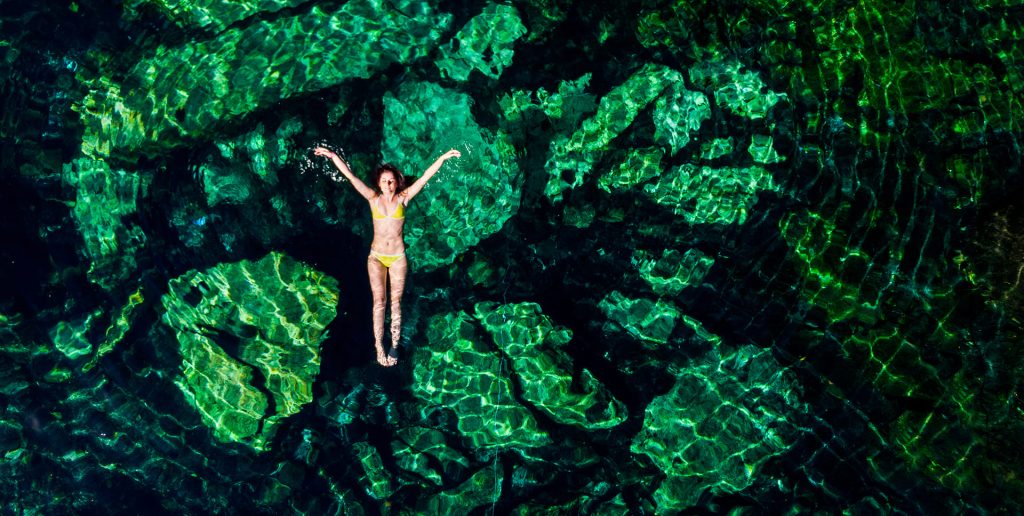 Tulum is also known for its beautiful cenotes and all the activities that you can do there. Snorkeling and scuba diving are the two favorite attractions, however, if you want to relax in the warm water you can also do it. Take the cenotes tour by the federal highway 307 that goes from Cancun to Chetumal.
Cenote Cristal: Just 5 minutes away from Tulum.
Cenote Escondido: 5 minutes away crossing the jungle.
Cenote Calavera: Also known as the Great Cenote, and only a mile away from Tulum, this cenote has areas that are covered with stalactites.
A WONDERFUL HOTEL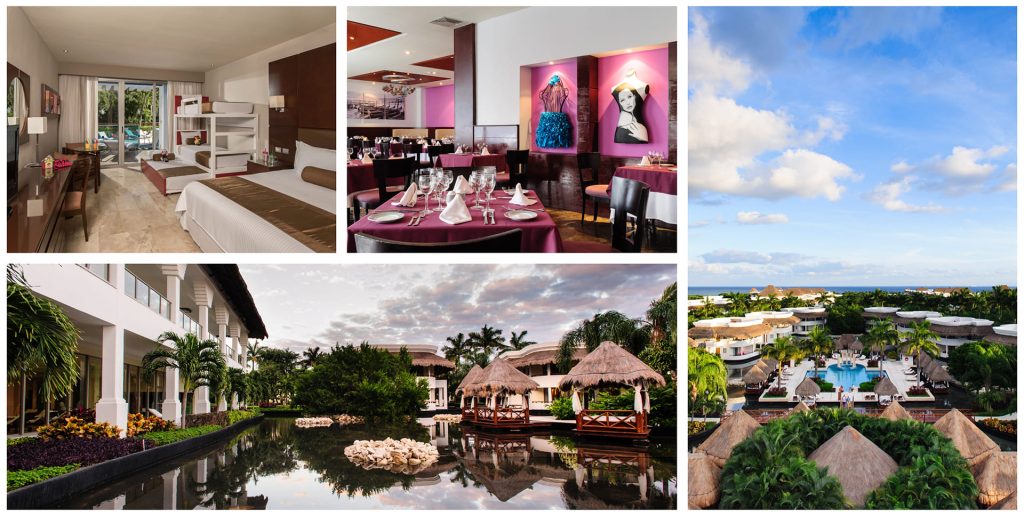 Only an hour away from Tulum, you'll be able to find the hotel oasis, Grand Riviera Princess, a resort that will give you vacation all the comfort and amenities that you might need. With its All-Inclusive plan, you won't be missing anything.
Take advantage of its multiple common spaces like the gym, 9 tennis, and paddle courts, the Princess theatre for kids, the Areito night club where you'll be able to dance till sunset, and of course, the perfect place to relax, the spa. Remember, this spa is considered one of the best in the Caribbean, so don't miss it.
Book our next vacation with your Royal Holiday membership