There are two destinations with great tourist attractions that you need to visit, do you know which ones we're talking about? We're talking about Playa del Carmen and Tulum. Visit them and discover with your family the two diamonds of the Mexican Caribbean that everyone is talking about and take back home unforgettable memories from both places.
PLAYA DEL CARMEN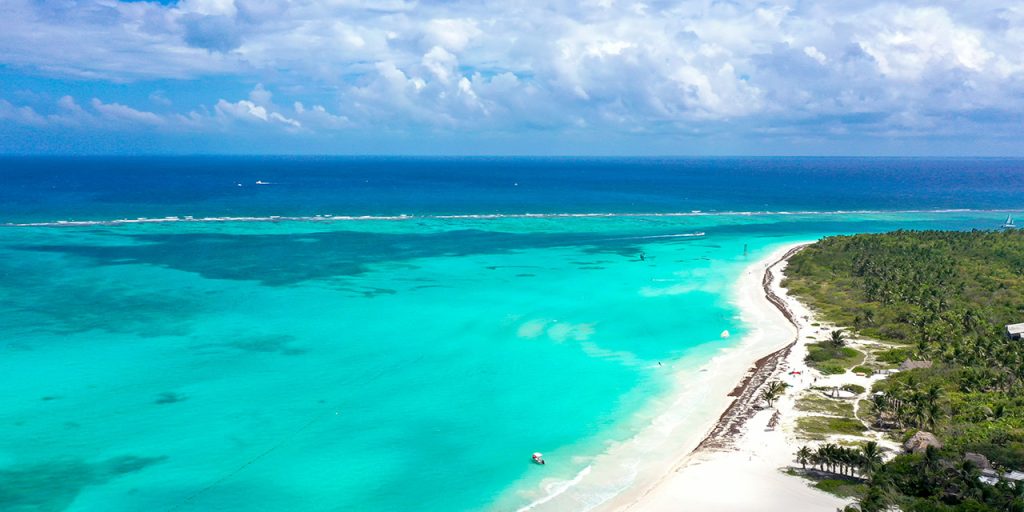 Without a doubt, Playa del Carmen has the best energy and environment and it is ideal if you want to travel with your friends. You need to visit 5th Ave (La Quinta Avenida), its main street, where you'll be able to find restaurants, bars, nightclubs, and boutique stores as well as known brands.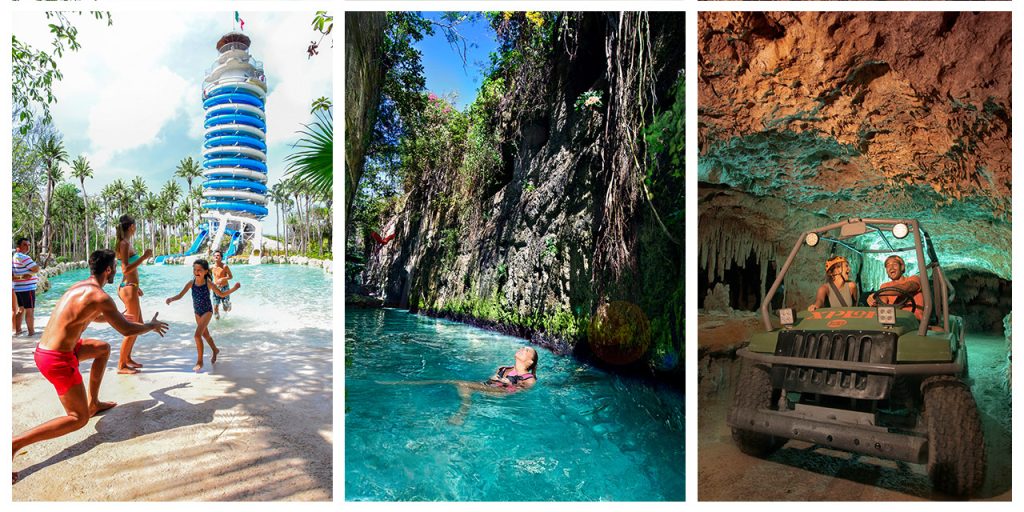 If you come to Playa del Carmen and you don't visit the different theme parks of Xcaret then your visit isn't complete. Enjoy all the adventures that the parks have to offer including Xelha, Xenses, Xplor, Xavage, and XoXimilco. If this isn't enough, this destination also has an archaeological area we'll be able to appreciate the different little things that were once worn in this area.
TULUM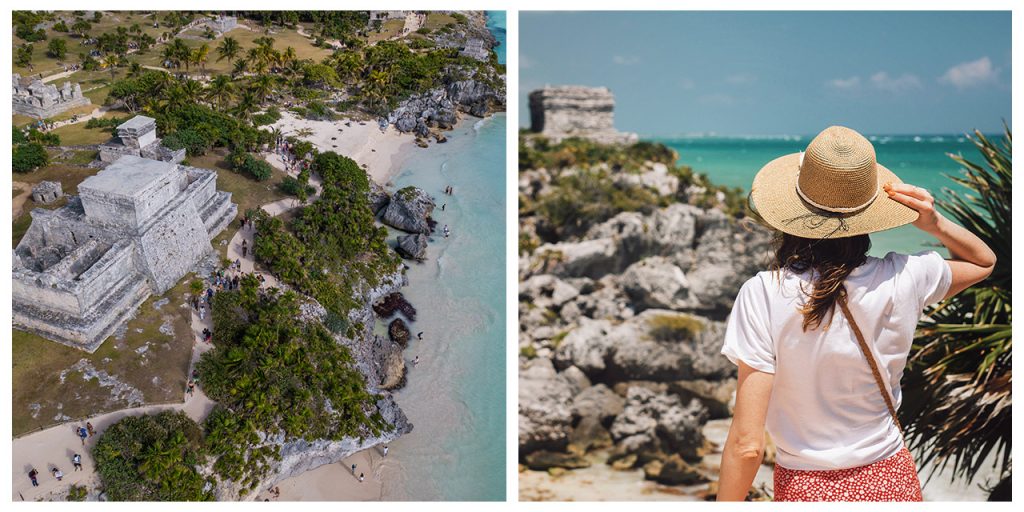 Tulum is the other side of the coin. 50 minutes away from Playa del Carmen this is a place with a very bohemian environment that is perfect if you want to relax. Considered the most picturesque place in the Riviera Maya, Tulum is located on a Cliff with a beautiful view of the Caribbean sea and the archaeological areas that connect with the ocean.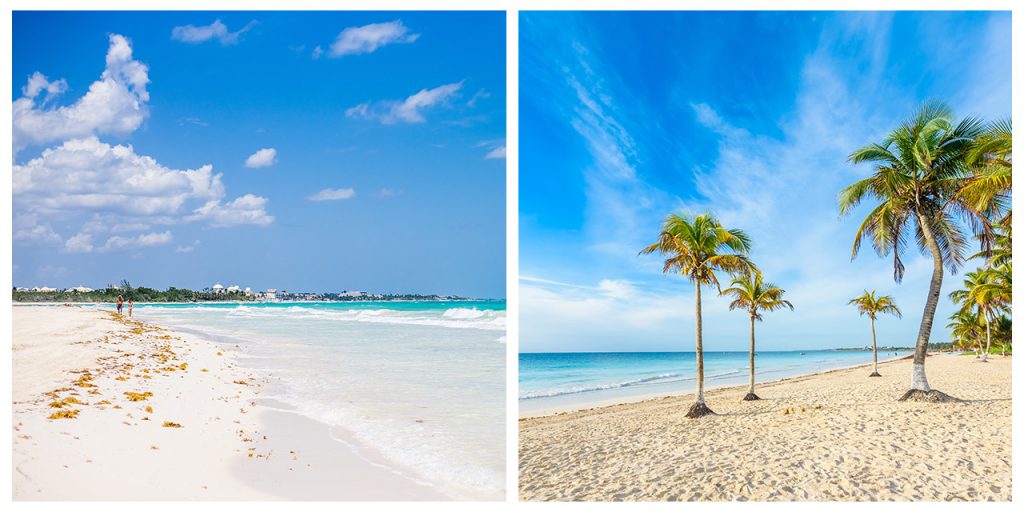 Two of the most famous and representative beaches in Tulum are Paradise Beach and Maroma Beach. The first one is one of the best beaches in the Riviera Maya and it is located less than a mile away from the archaeological ruins of Tulum. Its name comes from its beautiful soft white sand and deep turquoise blue water. On the other hand, Maroma beach is located an hour away from Tulum. Here, you'll be able to have a beautiful ride on a horse while you admire the sunset, swim with dolphins, kayak, or snorkel.
THE BIOSPHERE RESERVE, SIAN KA'AN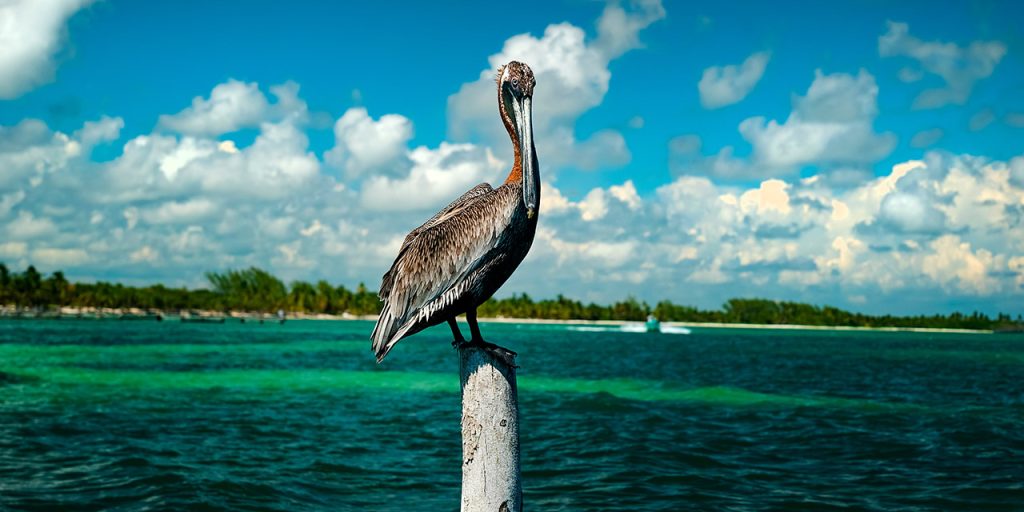 Just six miles away from Tulum you'll be able to find the natural reservoir, SIAN KA'AN, which means "where the sky is born". Named World Heritage by UNESCO in 1987, this is the biggest protected natural area in the Mexican Caribbean. With 500 thousand hectares of jungle, coastal dunes, beaches, cenotes, and more than 300 bird species as well as jaguars, monkeys, boars, and crocodiles among other animal species. You can also get a boat ride on the Cunyaxche canal.
SWIM ON A CENOTE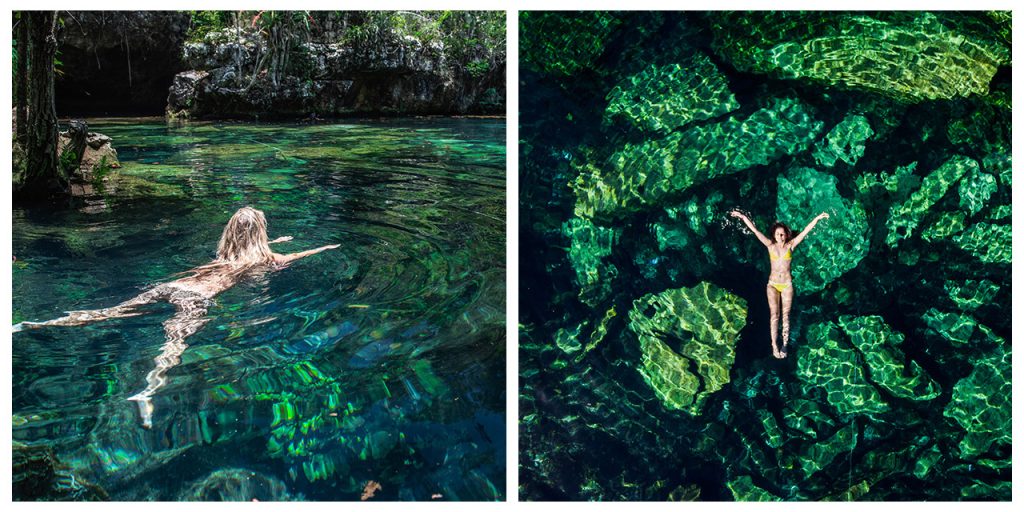 If you love swimming or scuba diving then you will love Tulum. This destination has a wide collection of cenotes that you'll be able to visit. Crystal cenote is 15 minutes away from Tulum and it is perfect for swimming, scuba diving, and admiring birds and iguanas that live in the area; in the Calavera Cenote you can swim and appreciate the stalactites; in the cenote Escondido you'll be able to scuba dive through underwater caves.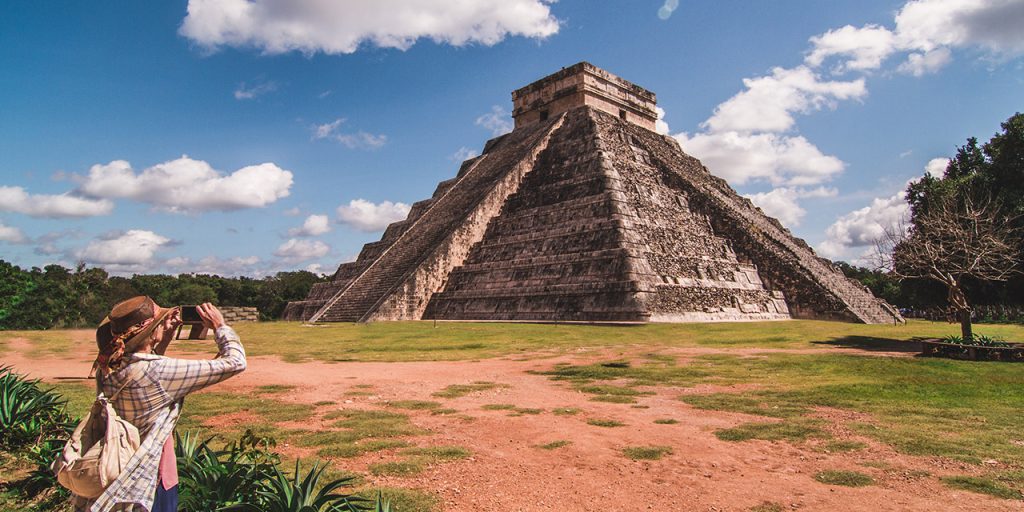 Mark on your schedule a mandatory visit to Chichen Itza. 2 hours and 15 minutes away from Tulum, this ceremony center will leave you breathless. Considered World Heritage by the UNESCO since 1988. The majestic temple of Kukulcan was recognized as a "wonder of the modern world" by millions of people who voted around the world. Don't forget to visit it!
THE BEST PLACES TO STAY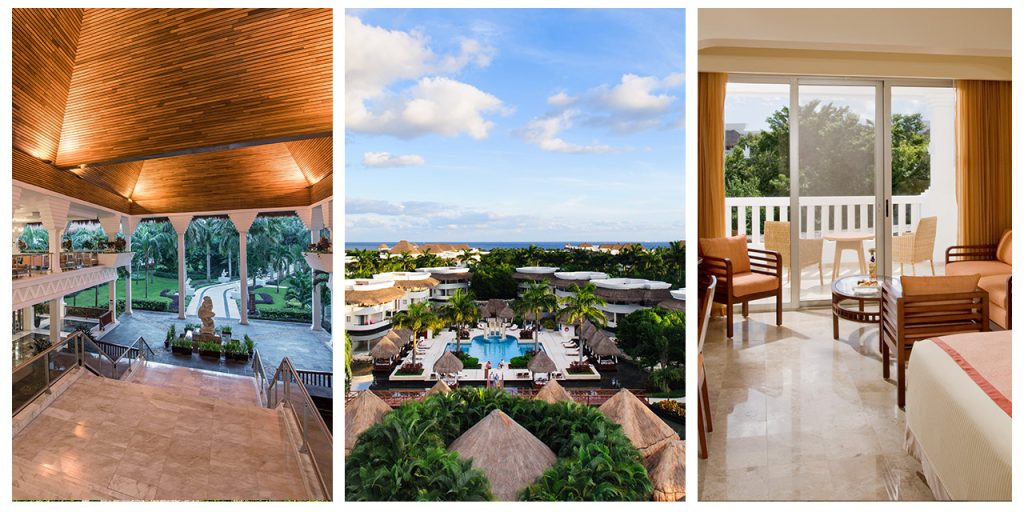 Grand Riviera Princess in Playa del Carmen is a unique hotel with palm roofs and water canals that create an exotic and magical atmosphere. Among its amenities, you'll find wide pools, 7 specialized restaurants, 9 tennis courts, a theater, a nightclub, a first-class spa, access to the beach, and an All-Inclusive plan.
In Cancun, you'll be able to find Grand Park Royal Cancún, in the heart of the hotel area. This resort offers food, drinks, and unlimited fun thanks to its All-Inclusive plan. Its 346 spacious rooms are known for their Ocean view, private balconies, in different amenities that are meant to give you the best experience during your vacation. Its gastronomical offer will delight you in its five restaurants, 4 bars, two snack bars, coffee shop, and ice cream shop. Enjoy its easy access to the beach, two pools, spa and Wellness Center, gym, Kids' club, and boutique stores.
Book your stay in any of these hotels with your Royal Holiday membership and enjoy these two diamonds of the Mexican Caribbean.