Are you looking for a cozy place, with unique views and amazing customer service for your romantic getaway after your wedding? Come spend your honeymoon in Cancun! We know there's nothing better than spending time with your partner on the beach.
THE START OF SOMETHING NEW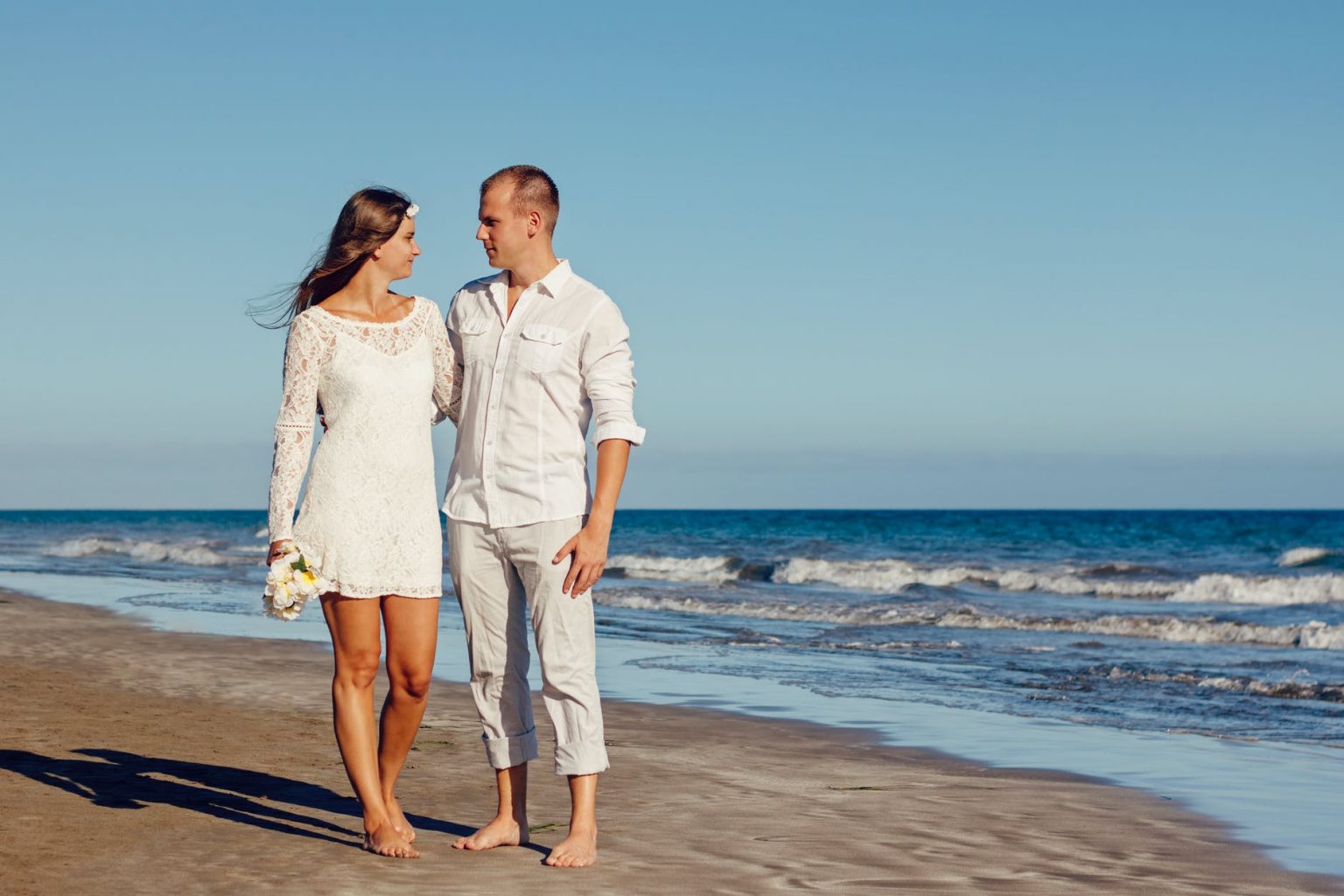 Today's the day! All those months, days, and minutes of planning, all those wedding dresses you tried, the time you spent picking the flowers, meals, and decorations, sending the invitations, and all the rehearsals have come to an end. You are waiting for your cue to go in and you feel how your heart beat starts to rise as you hear the first notes played on the organ that starts the ceremony. Step by step you both get to the altar, you each say your vows, and, with your eyes full of joy you both say, "I do!".
The bells start to ring, and you can hear everyone clapping and cheering for you while you walk through the aisle towards your new life together. The happiness and love run through your veins. Your dream wedding has come to an end and now you just need to enjoy the first of many nights with the person you love the most.
AFTER THE BELLS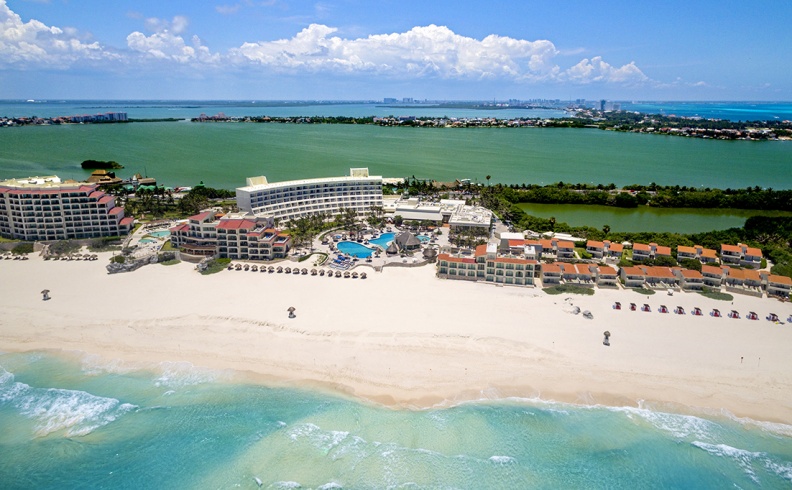 After the ceremony, the only thing you'll need to do is enjoy, and,  Grand Park Royal Cancun is the best place for that.  The amazing beach that you'll get in this hotel welcomes you to the Mexican Caribbean.
With a convenient and exquisite All-Inclusive plan, you'll be able to relish its 5 restaurants, 4 snacks and 4 bars to have an amazing gastronomic experience!
Here is a little bit of what you can expect of every one of our restaurants:
Cocay: This buffet style restaurant is ideal for international food lovers.
La Concha: This restaurant is where you'll be able to order a wide variety of seafood.
El Mirador: Where you'll be able to have the most popular Italian meals.
El Oriental: A place that celebrates the flavors and Asian specialties.
Grand Prime Rib House: An exclusive restaurant, only for adults, where the best steaks are served accompanied by a fine selection of wines.
Apart from an astonishing view, this resort also offers: two pools, a beautiful beach that you'll be able to access, 24-hour service, WIFI in all rooms, free parking, live music, spa & wellness, a gym, night shows and much more.
OUR GREAT RECOMENDATION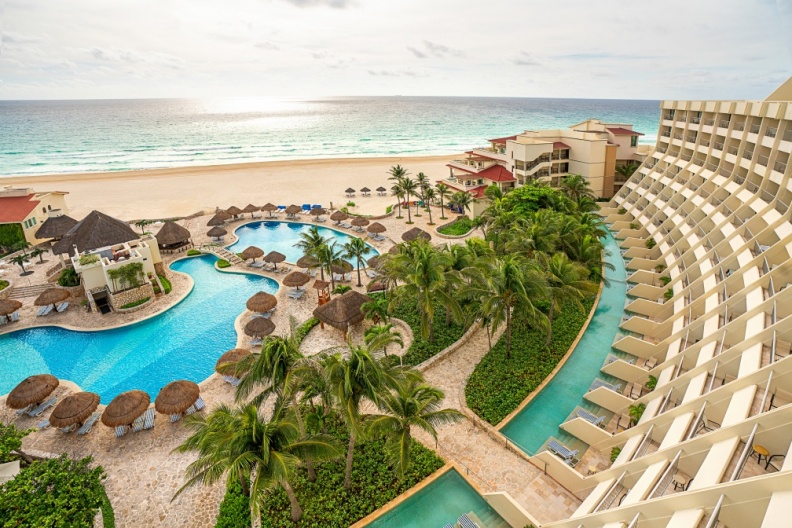 Even though Grad Park Royal Cancun guarantees the opportunity to live your dream vacation we have a recommendation that will definitely take your trip to a completely different level.
Royal Tower  is an adult exclusive tower with luxury rooms, whirlpool tubs and a unique view of the sea. Isn't it perfect for a honeymoon getaway?
The excellent amenities and benefits of the Royal Tower King have made these rooms really coveted by all our members. Don't think twice, you know this will be perfect for your honeymoon!
ADDING TO AN UNFORGETTABLE MOMENT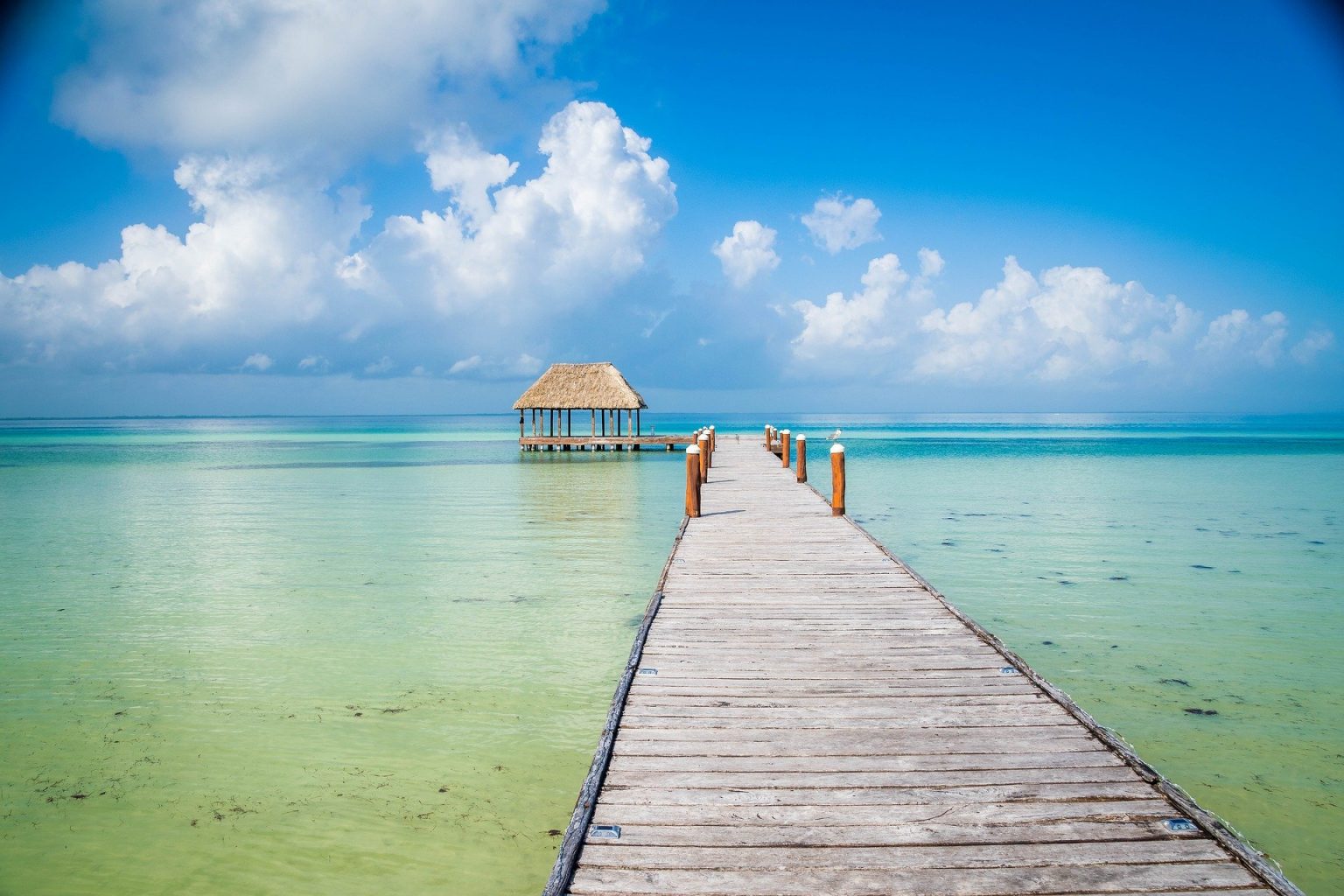 You already have the wedding, the hotel and the beautiful beaches; now you're just missing… the experiences! Discover Holbox  island, be amazed by JOYÀ™ by Cirque du Soleil® RIVERA MAYA, or get on board of Columbus and enjoy a romantic dinner with a live saxophone. As a #RoyalHolidayMember, your travel agency #RoyalTravel has plenty of experiences like these planed out for you to make sure you have the greatest time with the best prices! Find your perfect tour and transform your trip into an unforgettable experience.
Share your experiences with us, and don't forget to follow us on social media! Facebook – Instagram
Get your reservation through our website: www.royal-holiday.com and keep travelling with your Royal Holiday membership.