At Cozumel island you will find El Cielo, a white sandbank and crystal-clear waters, which allows you to see the wonderful starfish at the bottom of the sea!
It is a splendid place for swimming and snorkeling, which offers you the best view, along with the incredible nature.
You can find fish, spot stingrays, turtles, and birds, making this ecosystem, the most wonderful one.
This place can be found inside the Coral Reef National Park, where there are 14 natural areas altogether.
To maintain the reefs preservation, El Cielo, Palancar and Colombia have closed their access, due to a disease known as White Syndrome.
This condition kills the living coral tissue, mainly from the coral species known as Brain, Pillar and Star.
Poor touristic practices, the loss of mangrove swamp, and the excess of sargassum, have caused this syndrome to have deadly effects in the flora and fauna.
If you are into nature, this park suits you perfectly, and there are even more reefs inside waiting for you to live nature at 100%.
We are absolute sure that you that you won't want to go off this site!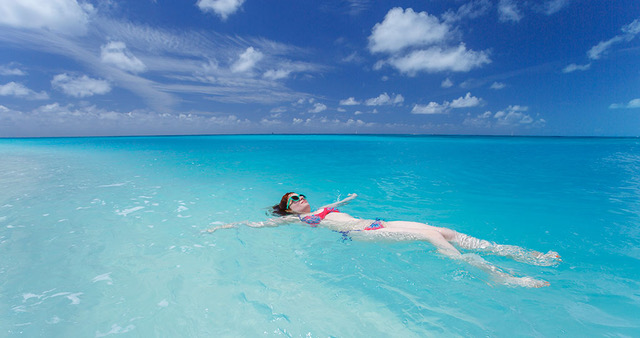 HOW TO GET THERE
To get to this wonderful place, you can go by ferry from Playa del Carmen to Cozumel, and the round trip is around $ 300 MXN.
Please take into consideration the ferry timetables, as if you miss the last ride back to Playa del Carmen, you will have to look for a place to spend the night.
WHERE TO STAY
If you are looking for lodging, we remind you that Grand Park Royal Cozumel is waiting for you during your vacation, with its whole comfort and luxury, as well as the incredible ocean views, that will make you fall in love with them.
Don't forget to use your Royal Holiday membership to make your trips the most pleasant during your traveler life, and complement it with the Royal Travel agency. Live Cozumel and enjoy its immense beauty!