Orlando is one of the destinations that you must visit at least once, in your life, this place is considered the capital of the world in theme parks.  With this travel guide for Universal Studios, you'll discover all the attractions that you definitely can't miss. Get ready!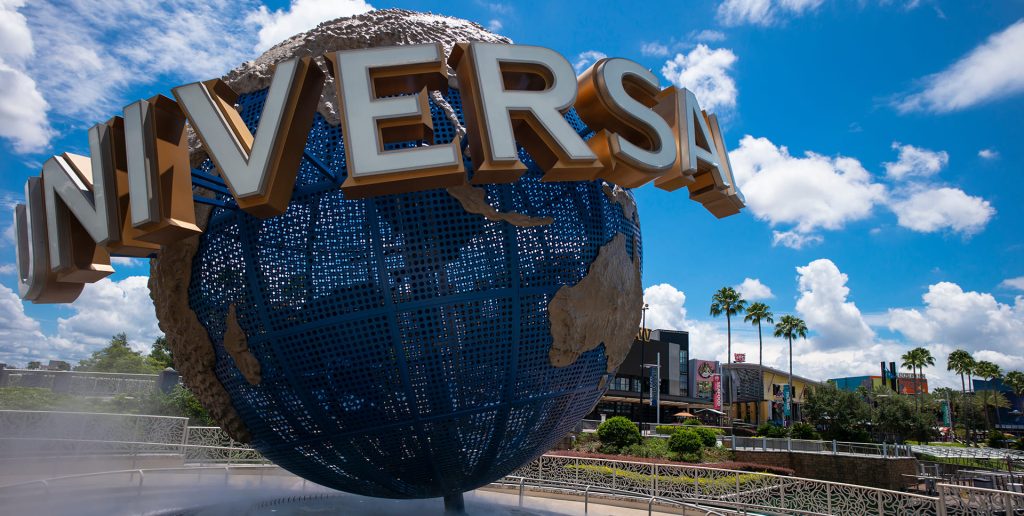 Before we start it is important for us to clarify that Universal Studios has different parks including Universal Studios Florida, Adventure Island, Volcano Bay (a water theme park), and Universal Citywalk, a place with hundreds of restaurants, nightclubs, shows, and of course plenty of shops to buy all the gifts that you might need.
With this being said, let's start with the best attractions that each park has to offer for you to have the best experience in your next to this magical destination.
VISIT THE HARRY POTTER WORLD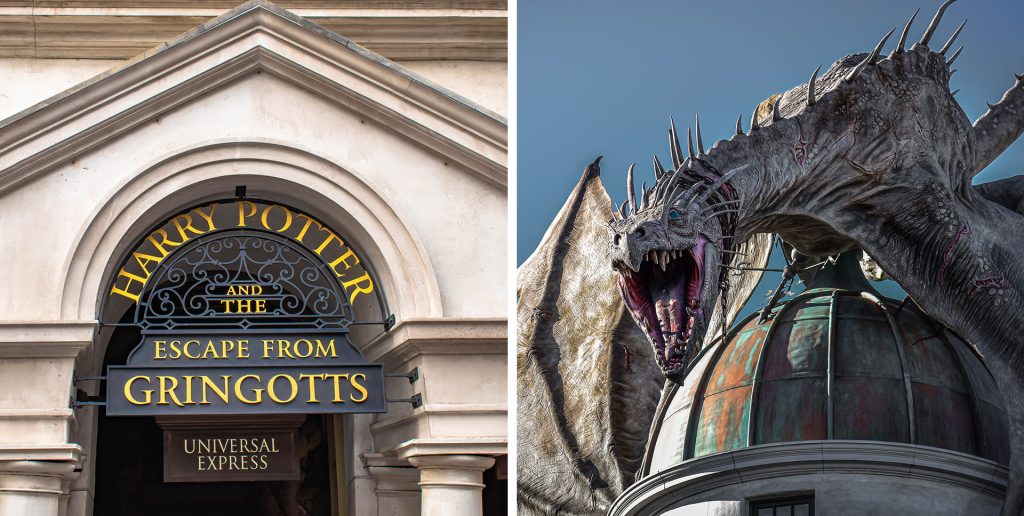 The first attraction that you can't miss is the Escape of Gringotts. Join Harry, Ron, and Hermione in this incredible multidimensional attraction and enjoy the 4D technology and a ride-along with them through the big caverns while you escape from trolls in villains like Voldemort and Bellatrix to get back to Diagon Alley.
VISIT THE DINOSAURS IN THE JURASSIC WORLD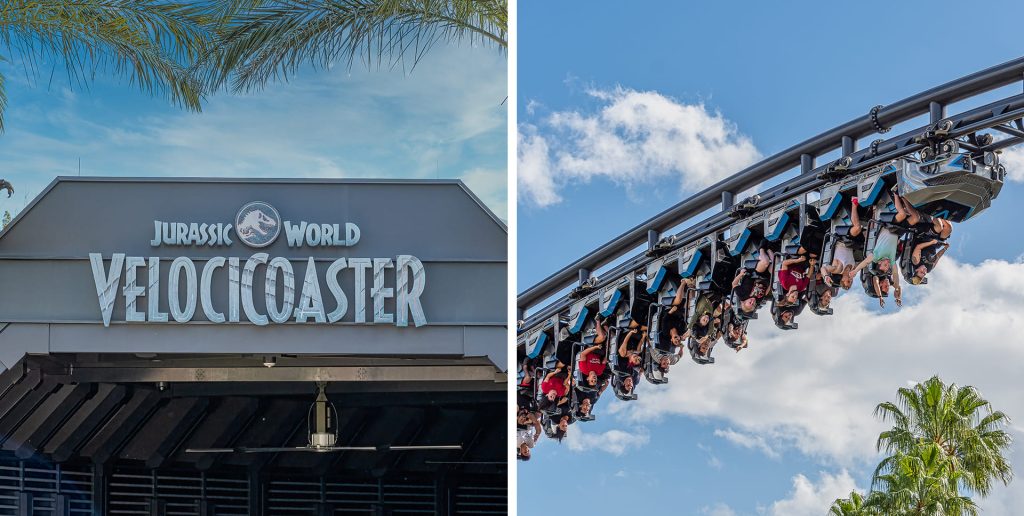 Join the velociraptor's hunt and feel all the adrenaline in this rollercoaster with four turns through water and land. This is without a doubt one of the most extreme attractions in the Jurassic World.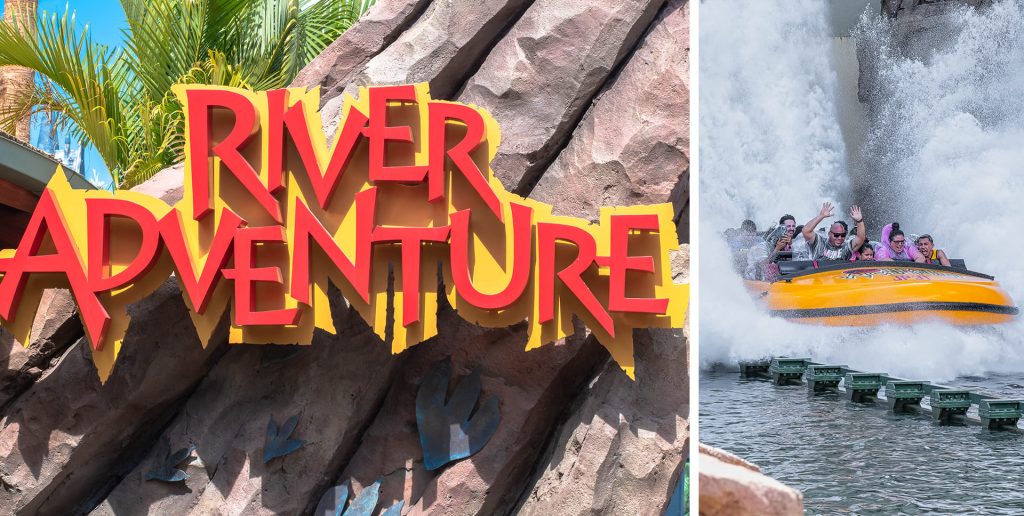 Another attraction you can't miss in Jurassic World is the river adventure, a fun ride that will take you through different places of Nublar Island.  You'll be having an incredible water ride and before you noticed you'll be face to face with an enormous T Rex where your only escape will be a 78 feet free fall.  Buckle up!
GET ALL THE ACTION WITH YOUR SPIDER FRIEND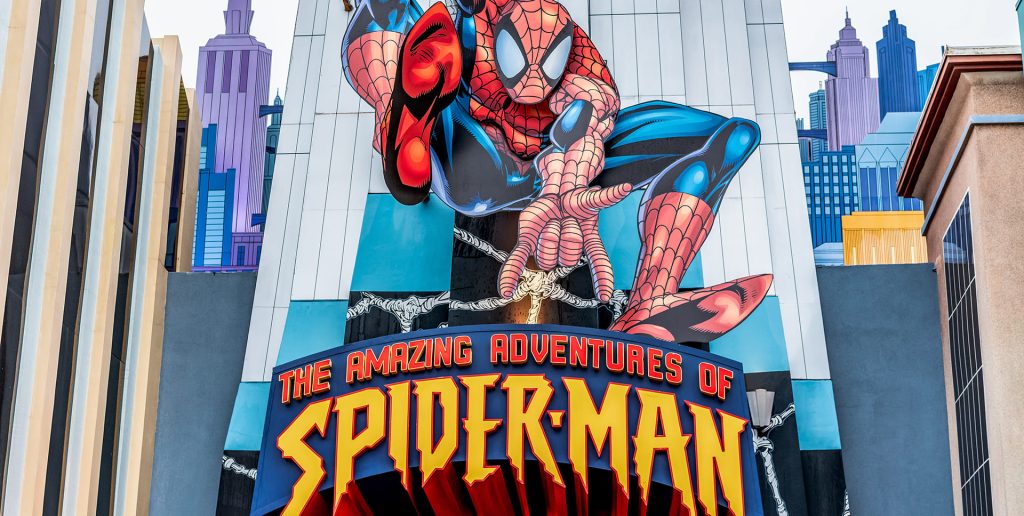 Another attraction you need to go to, especially in these times of superheroes, is the visit to the streets of New York in this 3D experience with the amazing Spiderman and getting back the Statue of Liberty from the villains like Electro, Rhino, and The Green Goblin among others. At this attraction, you'll feel vertigo while you swing through the streets, climb skyscrapers, and fight enemies in a 400 feet fall.
GET TO KNOW THIS HUGE MONKEY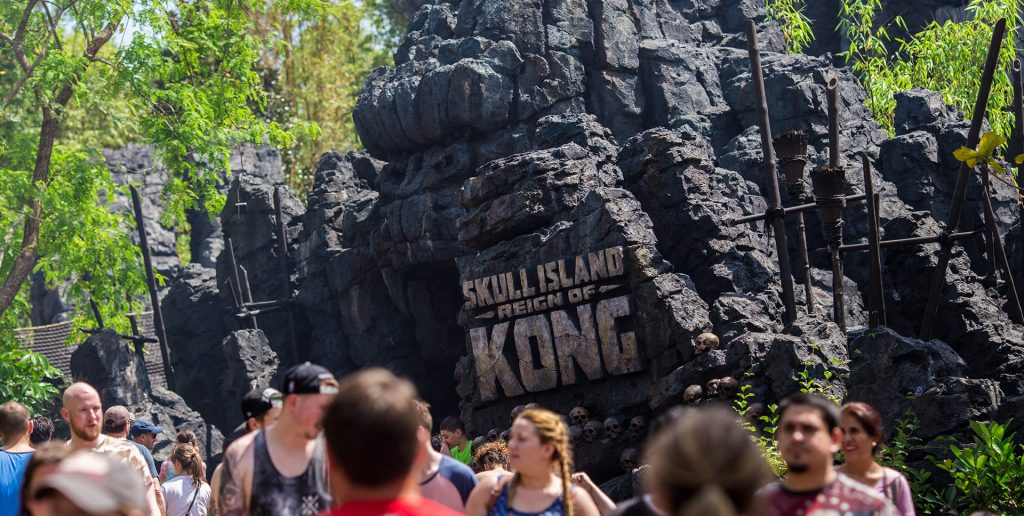 Hop on a bus, put your 3D glasses on and experience the 4D world as you have never done before. Get to know the strength and rage of King Kong in this adventure through Skull Island. Through your expedition you'll be able to see face to face different prehistoric predators in different creatures that will attack you from all directions, however, when you feel that everything is lost, King Kong will come to the rescue. It's simply a thrilling adventure!
GET SOAKED WITH KRAKATAU IN VOLCANO BAY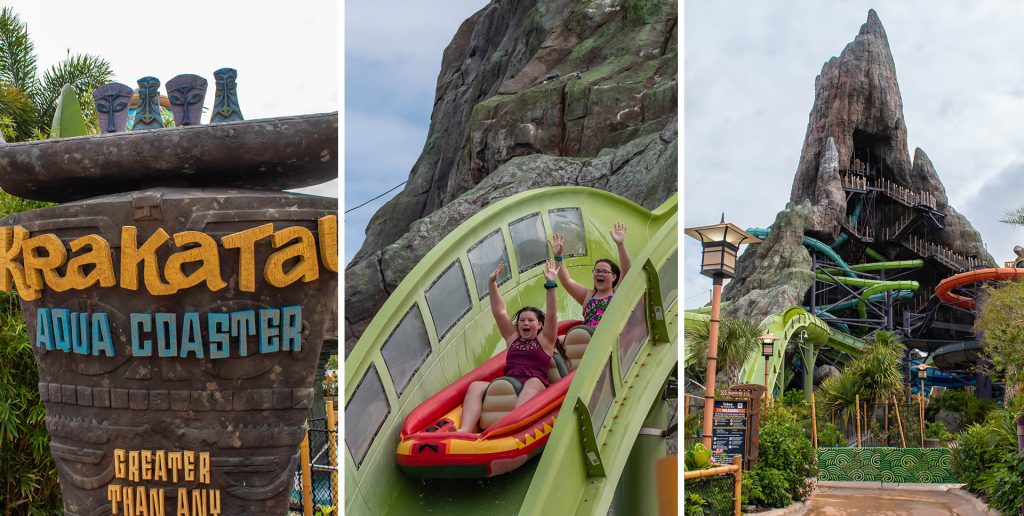 Put on a swimsuit and ride in the canoe with three more people, travel through the river and the dark and turbulent waters inside the volcano, and get thrown out through a waterfall. Volcano Bay is the attraction we're getting soaked in and will be part of every day.
The big star attractions of this park are Krakatau Volcano with its 200 feet height and the ride inside the dark caves and waterfalls; and of course, the water rollercoaster Krakatau Aqua Coaster which offers a thrilling adventure for all the family.
A HOTEL WITH ALL THE ADVENTURE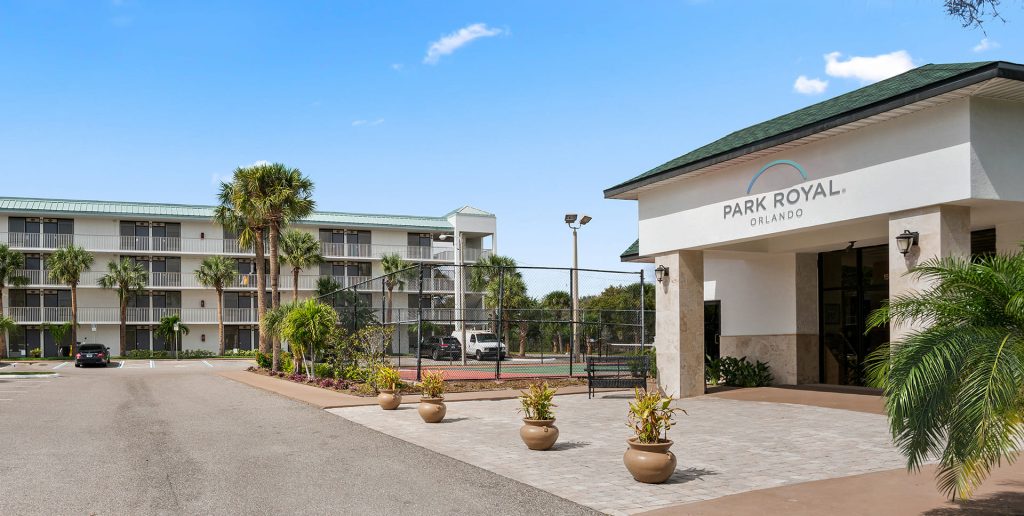 After a day filled with action in different adventures in the theme parks of Universal Studios, there is nothing like resting and spending your night in a hotel located in the commercial area of Kissimmee, surrounded by restaurants in different tourist attractions, of course, we're talking about Park Royal Orlando.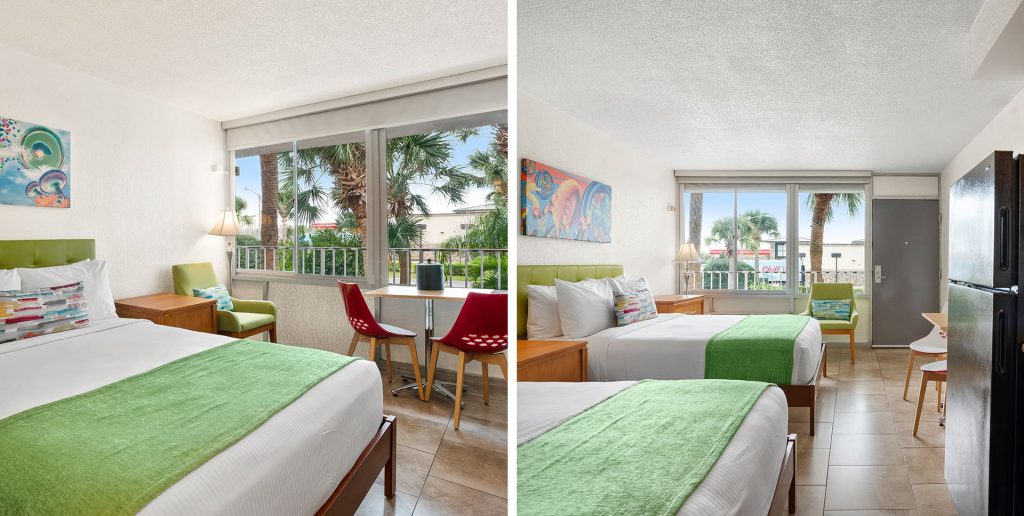 You'll be able to find your well-deserved rest in these rooms since all their amenities are perfect for you to have an incredible stay. Enjoy the queen-size beds, equipped kitchen, microwave, coffee maker, dining room, Air conditioning, or heater, and TV with different channels.
Enjoy with your friends and family the amenities like the pool, tennis courts, laundry services (with an extra cost), free ice machines, free Wi-Fi, end a gym equipped with the latest technology.
What are you waiting for? Book your stay in Park Royal Orlando with your Royal Holiday membership.